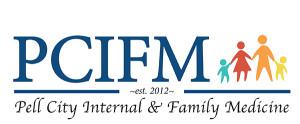 Date: MARCH 16, 2020
Subject: COVID-19 (CORONAVIRUS)
Dear Patients,
COVID-19 is here, and President Trump has declared a National Emergency. The Providers at Pell City Internal and Family Medicine are deeply concerned for your health. Our primary goal is to keep you well, and our practice is taking measures to address your health and safety.
Effective immediately and until further notice, we will only see sick patients who have passed a rigorous screening process by our Medical Assistants and Nurse Practitioners. This has been a difficult decision, but patient safety and public health is the driving force behind it.
We do not have enough protective gear in our office for the patients or staff to address the volume of sick patients. We have very limited access to additional protective gear for our staff.
We are committed to doing what we can to help our patients who are ill. If you are sick, you will need to call the office. Our staff will route calls to our Medical Assistants and Nurse Practitioners to triage you over the phone. Please feel free to utilize our patient portal to communicate with our staff, as this may be a more timely means of communication during this time. We will be providing Drive-Thru testing for the Covid-19 (Coronavirus) outside our clinic for patients who meet the testing criteria established by our physicians. It is our goal to keep sick patients quarantined at home to prevent the spread of illness among the general population.
Our office will remain open to provide care for our patients but unfortunately, at this time we will have to screen patients to determine the appropriate course of care.
As always, we continue to follow stringent clinical guidelines to maintain a sterile patient environment. If you are scheduled for a wellness visit and you've been exposed to someone with a confirmed case of Covid-19 (coronavirus), you've traveled outside the state within the past 15 days or you're experiencing any fever greater than 100.4, cough, shortness of breath, please call the office before coming in.
Our Physicians and staff will continue to work diligently to provide the care our patients need and deserve. We cannot do our part to help address this public health emergency if we must close our doors. Please be patient as we all try to figure out the best course of action. Like you, we remain hopeful this season will pass quickly, and we will be back to normal operations soon.
Sincerely,
Rick Jotani, M.D.
Barry Collins, M.D.
Ilinca Prisacaru, M.D.
Pell City Internal and Family Medicine, LLC